Proper diet, along with vitamins and supplements, can improve how your body functions and combats illness. At Provance Chiropractic, we carry only the highest quality nutritional supplements available.
Make an appointment today with one of our doctors to discuss which supplements fit your health needs.
---
Nordic Naturals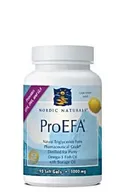 For optimal health and longevity, everyone needs EFAs daily. Nordic Naturals offers the world's finest Omega-3 fish oils from Norway. These award-winning formulas are pharmaceutical grade, doctor-recommended, and third-party tested, showing they are unsurpassed in purity, freshness, and taste, and are virtually contaminant free. Nordic Naturals has been voted #1 for Purity, Freshness, Concentration, and overall Consumer Satisfaction.
---
Thorne Research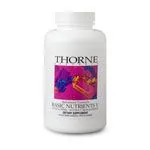 Vitamins by definition are essential for optimal health.* Thorne Research offers a vast selection of vitamins to serve your nutritional needs - all using the most bioavailable forms for greater utilization by the body.*
---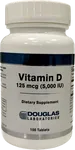 Douglas Laboratories

Douglas Laboratories® is dedicated to meeting the needs of healthcare professionals patients. They offer high quality, science-based, innovative nutritional supplements across 12 health functions that support healthy lifestyles.

---

SpectraCell Laboratories Micronutrient Test
This intracellular (inside of cells) diagnostic test measure 31 specific nutrients; vitamins, minerals, amino acids, antioxidants and metabolites and how they affect your cellular function. The laboratory test can uncover deficiencies you may have and aid in effectively replenishing certain nutrients you are low in. Correcting the intracellular deficiencies can slow aging and degenerative disease progression.

The Micronutrient intracellular test is advanced compared to the traditional static serum tests (which looks at your bodies fluid outside of your cells) that most doctors offices typically perform. The intracellular test takes into account cellular absorption, metabolism and utilization in its nutritional evaluation of cell function, which correlates with tissue health and systemic health. No other nutritional test compares.