"I came here after stepping in a hole and hurt my back. I could hardly walk and move. I came here two times and after the second adjustment I was able to move and get right up out of the chair. I immediately felt better."
- Brenda P.
---
"Four visits into my treatment plan and my handicap (golf) has gone down by four shots. It feels great to be able to move again."

- Joe M.
---
"Dr Rizer is an amazing chiropractor. I always leave there feeling like a new person! I've also been seeing Dr. Menard for Graston treatments on my hamstrings....and I can't wait for my next treatment. My flexibility is coming back strong!!!!"
Vanessa V.
---
"Thank you for your care over the past couple of years. I would not have been able to achieve my goals without the help of you and your staff keeping me healthy. Thanks so much!"
-Brooke
---
"When I first came in, I had extreme neck and back pain. Because of the neck pain, I had very bad migraines at least once a week. The migraines would limit me from doing well in school and my everyday activities. After two months, my pain in my neck and back and my migraines significantly decreased. Now I am back to my normal life with little to no pain and I rarely get a migraine."
-Lauren
---
"After about a month of suffering from sciatic nerve pain, I finally went to Provance Chiropractic for treatment (first time going to a chiropractor at 61 years of age). After a few treatments, I was able to move without pain and resume doing every day things that I was having trouble with before."
-Tim
---
"I had very bad vertigo and Dr. Rizer did an amazing job treating me. It was not easy because at one moment I thought that I needed to go to the emergency room. I am Thankful that I met Dr. Rizer."
-Kate
---
"Before I come here my neck and back feel terrible. But a few days later I feel great. In my experience this clinic is the best. He is the best chiropractic doctor. God Bless you."
-Concepcion
---
"My leg and back pain have improved dramatically."
-Charles
---
"Dr. Rizer and his staff are competent and effective in their treatment techniques. Dr. Rizer was recommended to me and he has helped me tremendously. I would definitely recommend Dr. Rizer to anyone looking for an excellent chiropractor."
-Scott P.
---
"You all are great. It is a pleasure to come here."
-Duan
---
"I feel so much better!! The adjustment, followed by the massage, then TENS therapy.. I am a new person!! I highly recommend Provance Chiropractic Clinic."
-Lisa M.
---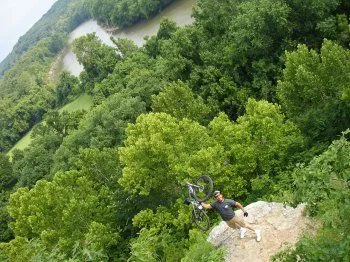 "It's hard to believe that just 8 months ago I was unable to even remove my shirt without assistance. I suffered from chronic pain on a daily basis from past injuries. Injuries that an orthopedic surgeon said would require surgery to fix.
Over the last ten years I have visited two different orthos, gone through several sessions of physical therapy, and saw numerous general practitioners for steroid injections. I would go a couple times a year and get cortisone injections into my shoulder. None of this gave me lasting relief from pain.
Over the years the pain grew increasingly worse. Instead of having surgery, I sustained from physical activities that would irritate the injury. That didn't necessarily mean that the pain went away. In January the pain grew unbearable.
I began seeing pain relief after about a week of therapy from you and your staff. After two weeks my mobility had doubled.
Thanks to the treatment that I have received from you I am now back to doing the things that I love to do. Such as biking, playing volleyball, playing tennis, and lots lots more.
By the way the arm that is holding the bike in the picture is the arm that I was unable to lift above my ear 8 months ago."
Thanks,
Jeff
---
"This is to thank you for the excellent care that I have gotten at your clinic from all involved over a long period of time. My recollection is that this treatment has been over 20 years for me. My wife joins me in this opinion, and she has come here for almost as long. We feel that the treatment has improved us even as we get older. I feel better now than when I started coming here."
Yours truly,
Jake L.
---
Where do you want to leave a review?